As part of its commitment to Solid Waste Management, Clean Coonoor has taken upon itself, the responsibility of converting the Municipal Dump Yard into a Waste Management Park.
Prior to intervention, the Municipal Dump presented itself as a reeking disgrace, strewn about with the accumulated refuse and filth of some six decades.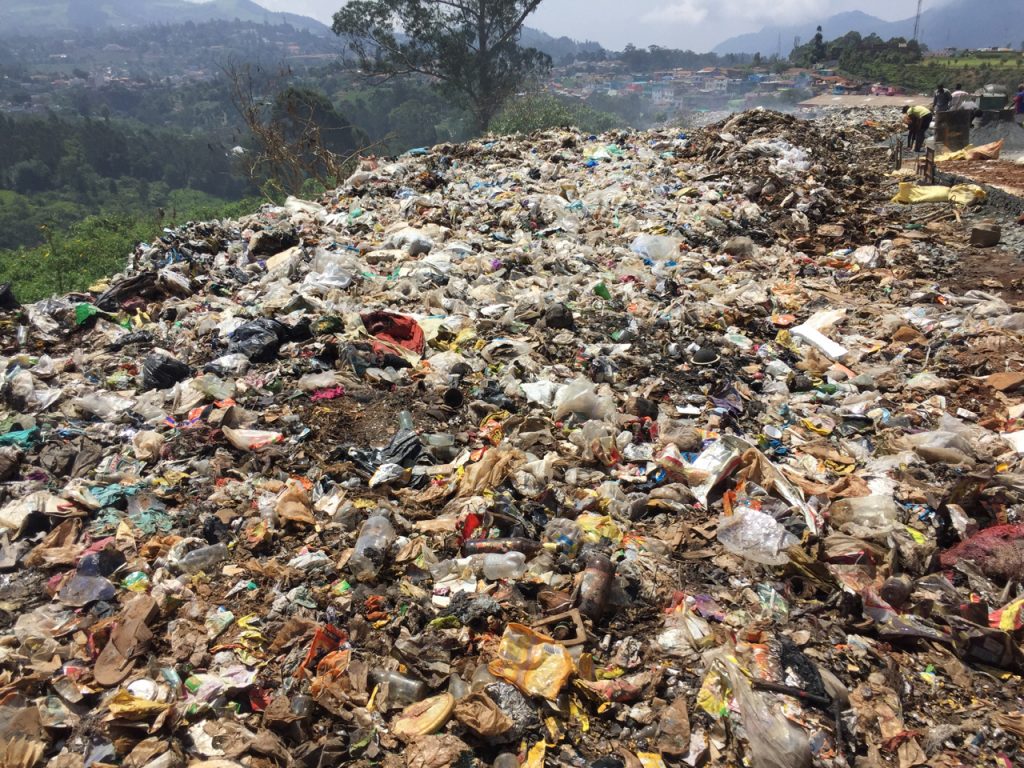 The first challenge was to give this much stigmatised and shunned region, a veneer of dignity, and hence the idea of a 'Park' in the true sense.
Clean Coonoor set about landscaping the region with the silt excavated during its river cleanups, laying trim lawns, flowerbeds, shrubberies and such, and over a period of five months succeeded in transforming this area into a park with a grand view.
The next challenge was to prevent further accumulation of garbage, and to this effect the facility has been provided with a baler to deal with rubbish that can be conveniently baled and stored prior to being disposed, and a 'no fuel incinerator' to deal with sanitary napkins, diapers, rags and such.
To get rid of the stench emanating from the shallow pits where fish and poultry waste are being buried, a waste shredding machine and a compost bin have been procured, and an initial trail has shown promising results.
The facility was inaugurated as a revamped and refurbished Waste Management Park capable of processing and disposing the entire trash generated in the town, by the District Collector Ms Innocent Divya on 30 October 2019.
As on May 2020 the facility has managed to handle and sort, about 3,97,740 kgs of municipal waste. Around 1,63,640 kgs of designated recyclable materials have been recovered, bulked and stored and of these, 1,25,520 kgs have been transported to their respective recycling units.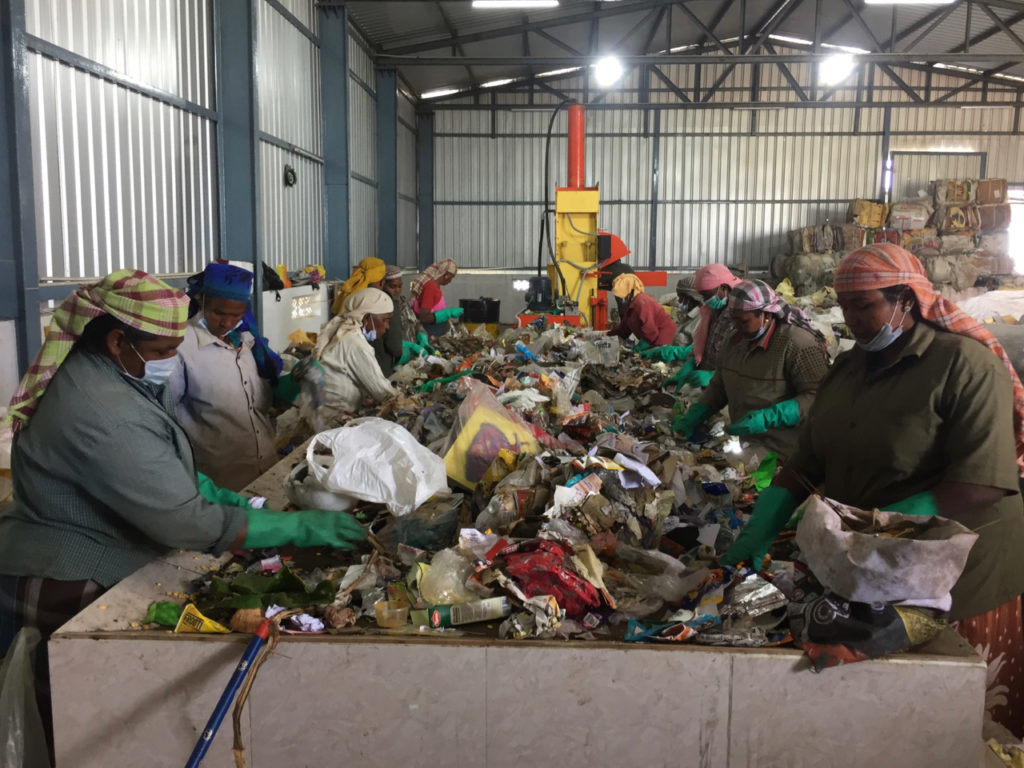 The facility has been visited by the Chairperson, State Monitoring Committee of the National Green Tribunal for Solid Waste Management in Tamil Nadu, the Honourable Justice Dr. P. Jyothimani, who was quite appreciative about its mode of functioning. It also serves as a model for other local bodies and organisations involved in waste management, both within the State and outside the country.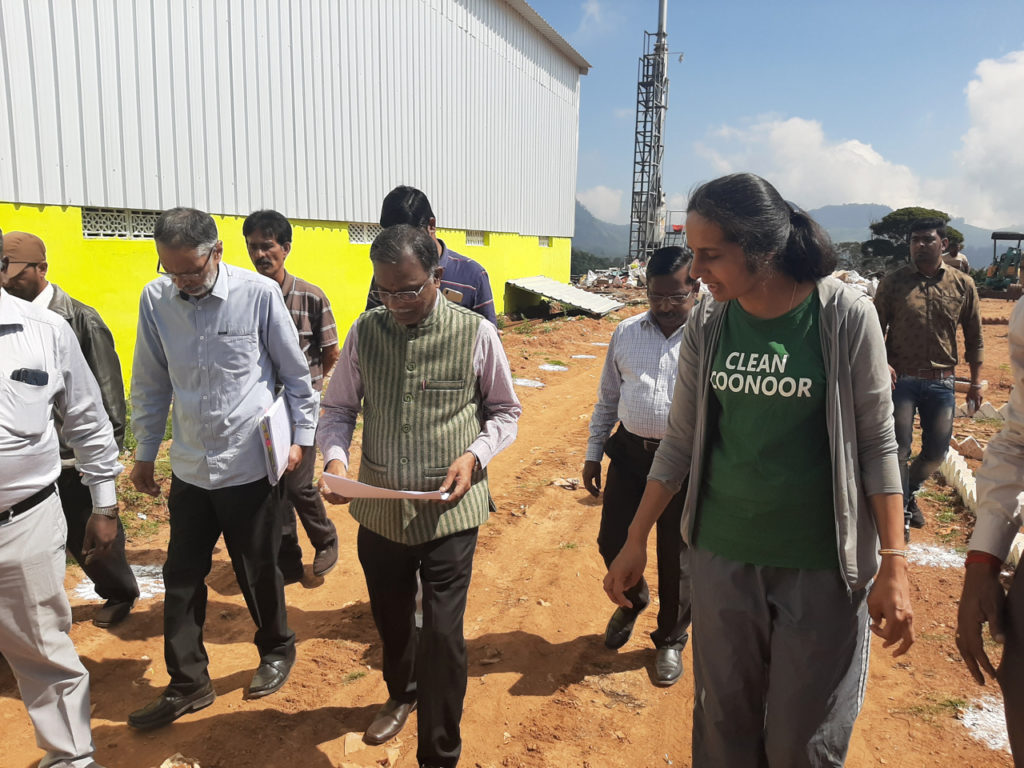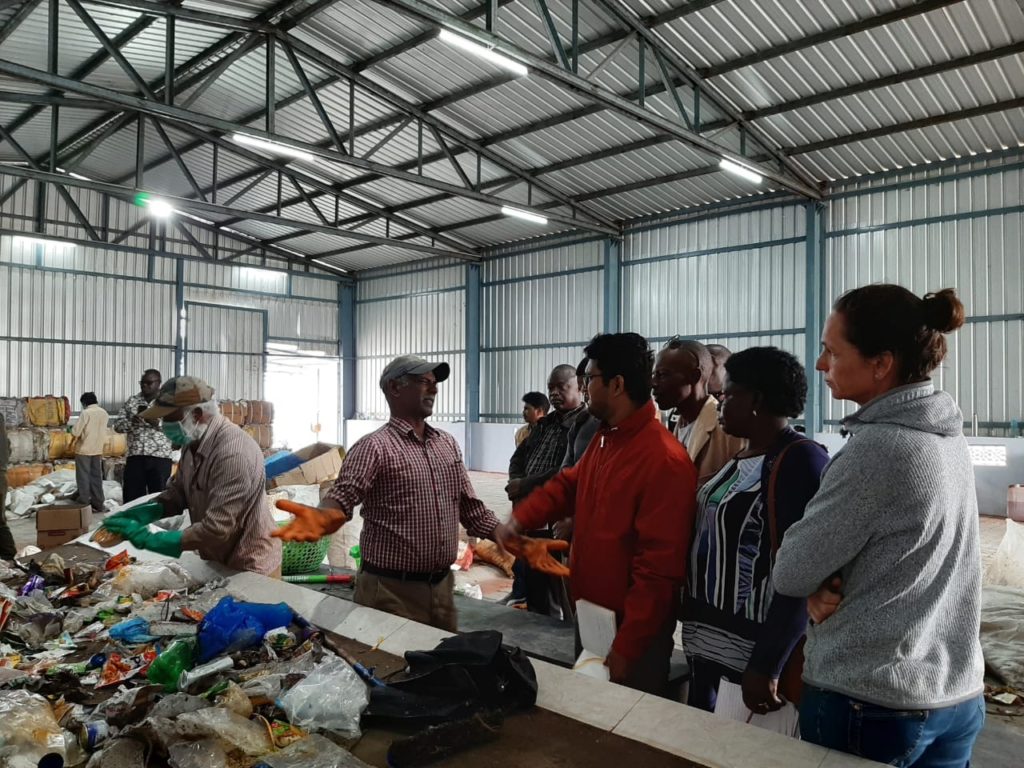 To further help in de-stigmatising the waste management facility and change the way about people think about garbage disposal and help in ensuring that our waste does not make it into ecological sensitive areas such as forests, planting of flowering summer annuals was also undertaken with eye-catching results
Clean Coonoor with the active help of the Coonoor Municipal Corporation, hopes to further improve the sanitation front, by working towards a substantial reduction in waste generated, and better segregation of the same at source.
For more details regarding performance and analysis please visit our downloads page