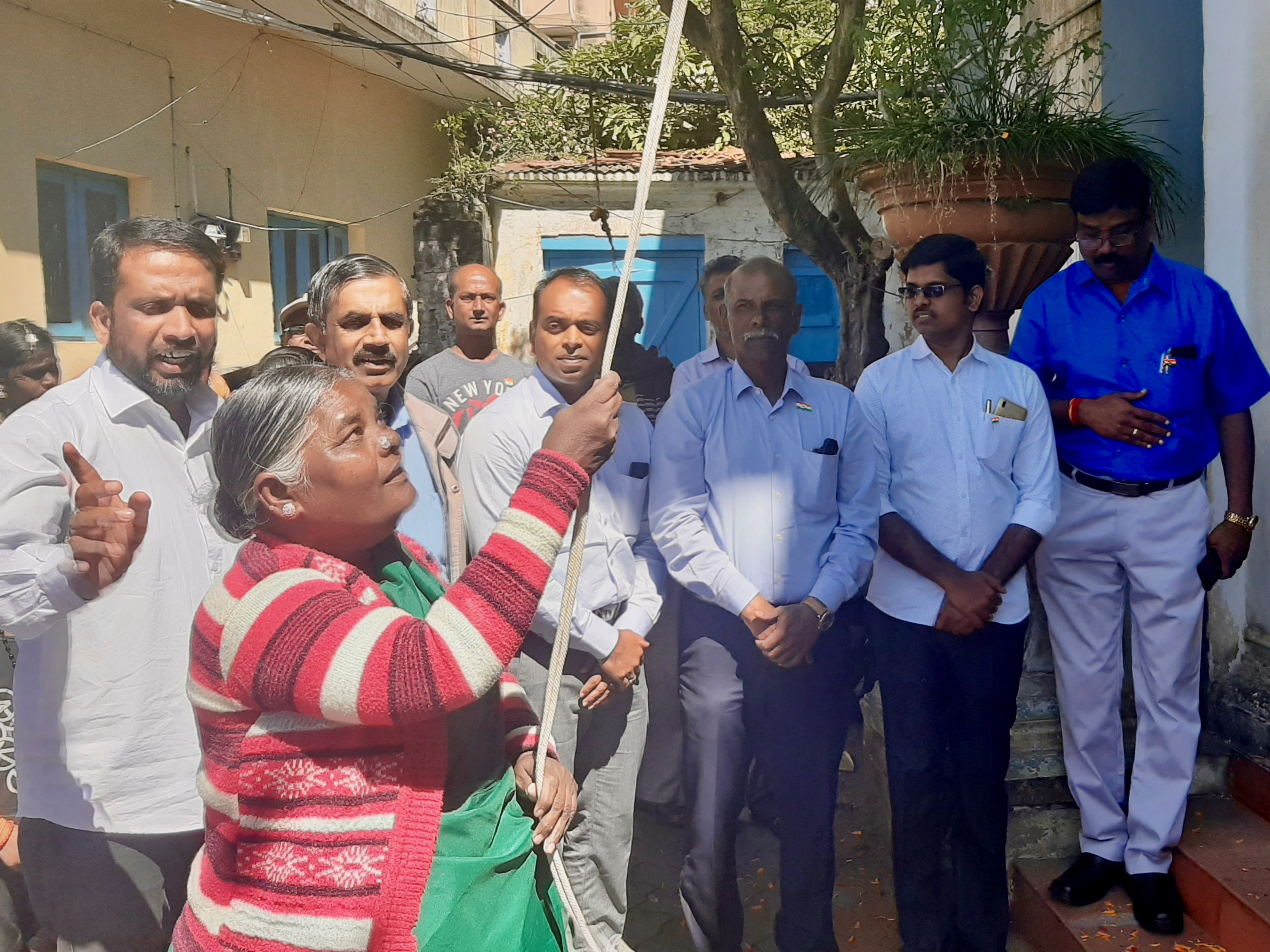 The republic day celebrations across the country, happens to fall just a week ahead of the day, when the Mahatma visited a small hamlet within the municipal limits of Coonoor in 1934.
The settlement near Ottupattarai was chiefly inhabited by those of the depressed classes, who were then known as conservancy workers or more vulgarly by the insensitive as scavengers. The man who is known to have remarked, that, "So long as you do not take the broom and the bucket in your hand, you-cannot make your towns and cities clean," addressed the inhabitants, stating, that though their occupation may be demeaned by their fellow humans, it was noble in the eyes of God.
As a mark of recognition of the invaluable services rendered by the Sanitary Staff employed by the Coonoor Municipal Corporation, and as a first instance, the honour of unfurling the Tricolour at the Municipal Office premises today, fell upon the senior most Sanitary Worker, Tmt Parvathy Samiyappan.
All kudos to the Municipal Commissioner Thiru K. Balu and his staff, for the entire event was organised in such a way as to follow the words of the Father of the Nation, both in letter and spirit.