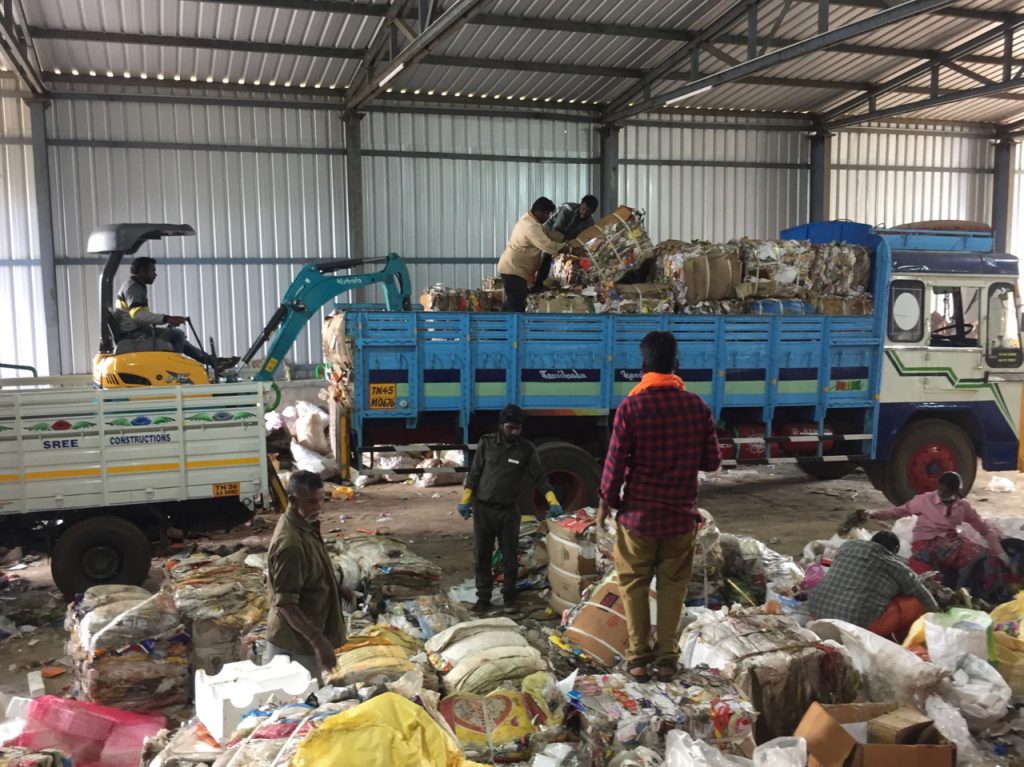 Soon it will be Christmas Day, and the feeling of peace and goodwill to all men is in he air. Even this very minute, shoppers are probably rushing home with their treasures, following the age old tradition established by the Magi, the art of giving Christmas gifts.
This Christmas Eve, we at Clean Coonoor are happy to state, that around 8 tonnes of very dirty paper and cardboard, which had been painstakingly collected by our volunteers and the municipal staff, from the litter generated within the town, has finally been sent to a recycling unit.
This is our small Christmas gift to the township, and perhaps it may not be much of a gift as gifts generally go.
But, maybe these 8 tonnes will save some 20 cubic meters of the good earth from turning into a landfill. They may as well prevent some 136 trees from being cut down. Perhaps they will effect a small reduction in the carbon footprint, and who knows, they may even spare 2,11,976 litres of precious water for the thirsty.
Now 8 tonnes of loose paper is quite voluminous, and it is economically not much viable to transport the same for considerable distances, and this factor always acts as a deterrent for prospective takers.
The entire exercise was made possible just for the reason, that the paper was compacted into bales, each weighing an average of 150 kgs, with the aid of a baler donated by Mrs Rajshree Pinnamaneni and a few others from Hyderabad.
Before the end of this year, Clean Coonoor also hopes to send out another 9 tonnes or so of plastic which it has collected and baled, for pyrolysis.