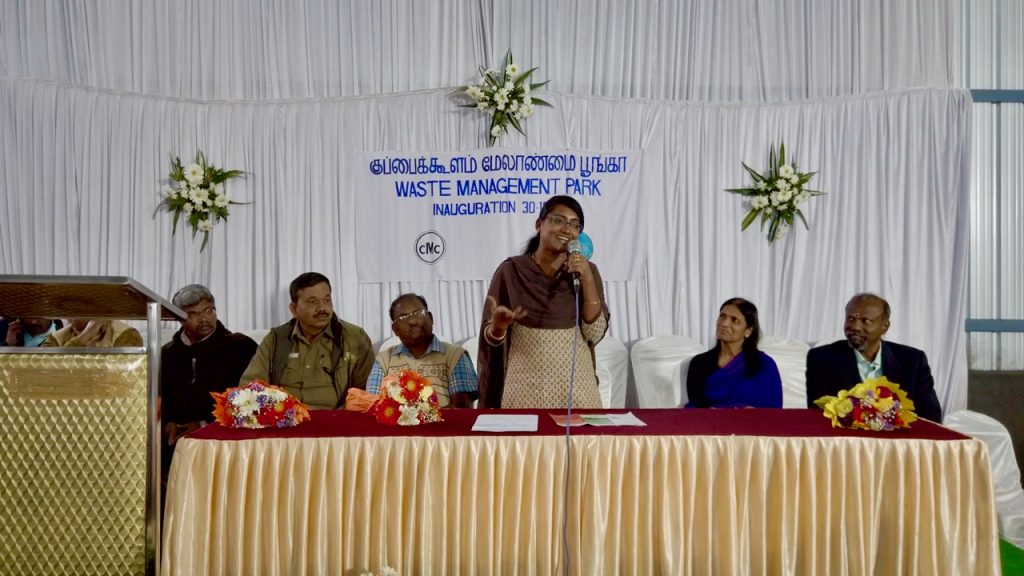 'Our Waste, Our Responsibility,' it is the joint responsibility of the administration and the citizenry, to ensure that refuse generated in human habitations is properly disposed in a way, that it ceases to be a threat to the environment.
This was the message that the District Collector had for those who had braved steady downpours and intermittent drizzles admixed with Scotch mists and London fogs, to attend the inaugural of the revamped waste management facility at Ottupattarai near Coonoor today.
Ms Divya in the opening remarks of her presidential address stated that it was a dream come true for any administrator, to have the citizenry standing behind the administration, and that is what was just happening in the township of Coonoor.
She further went on to state that with all the effort brought about by this kind of a public-private mix, Coonoor Municipality should soon be waste free. She also hoped for an attitudinal change in the manner in which the public at large regarded waste disposal, stressing on the importance of segregation at source.
About waste management the Collector had a special message for the students assembled, for this was one aspect which was adversely going to affect their generation. She exhorted them to do a lot of retrospective thinking on this detail, to ensure that the mistakes made in the past weren't repeated in the future.
She further reiterated that the district administration was always open to innovations brought about by the civil society, for innovations usually come into being through synergy of thought between the two.
The Collector in addition thanked Mrs Rajashree Pinnamaneni of Gandipet Welfare Society, Hyderabad, for her untiring efforts in bringing about the sea of change, witnessed in the erstwhile dump yard, which is presently a true waste management park in every single detail.