It was an evening of variety, colour and gaiety, admixed with shades of solemnity, as the citizenry of Coonoor joined hands to celebrate the event of 'World Rivers Day-2019,' at the Coonoor Club. The event in which some two-hundred plus individuals participated, was jointly organised by Mrs. Reeba Cherian, a few interested citizens, and 'Clean Coonoor.'
The centre of attraction was the video launch of the Nilgiri Anthem, Namma Nilgiris (Our Nilgiris), as performed by the renowned singer Mrs Reeba Cherian.
The theme of the song celebrates the inclusive spirit of the Nilgiri District, and is a passionate plea to its people to preserve the serenity and beauty of these hills. It was dedicated by the singer to all environmental groups belonging to these hills in general, and to those who were trying to preserve and protect the township of Coonoor in particular.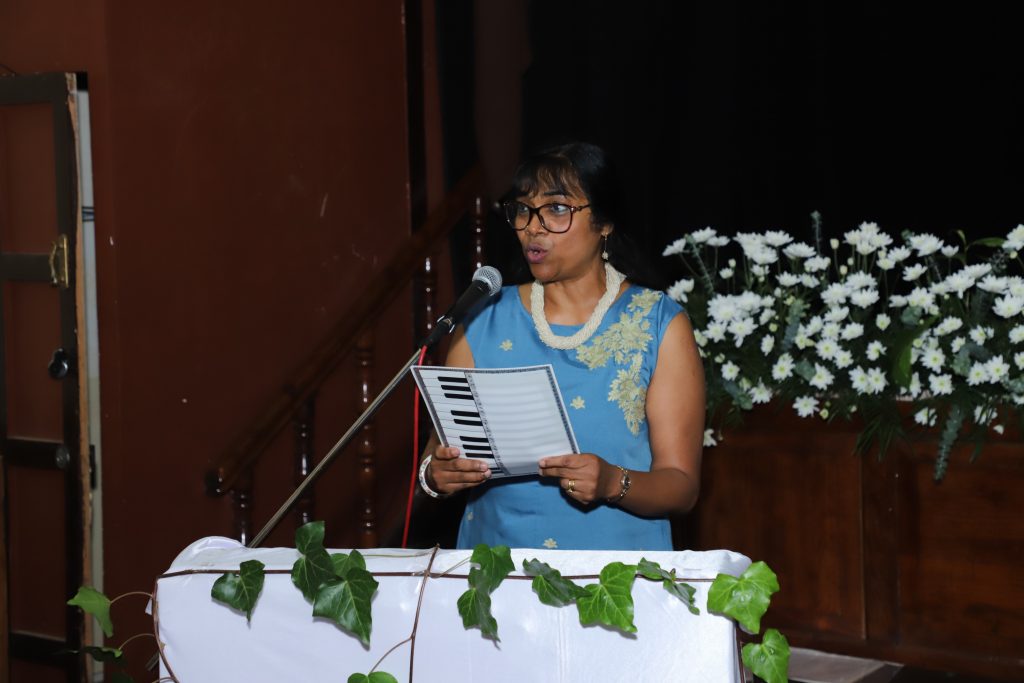 But all was not fun and frolic, the gravity of issues such as climate change, global warming, human-wildlife conflict, and such, were subtly but effectively brought to the fore, by Mrs Dierdre and Mr Khiviraj who did the compèring.
The poem, 'Coonoor River's Sorrow,' written and recited by a long time resident of the town, Mrs Varda Menon, effectively brought to light the plight of this mountain stream, which has been sullied and soiled in every kind of way over the years. There were only a few dry eyes among the audience, on hearing the river's impassioned plea, to once again be a flowing-free sister of other major Indian rivers.
A couple of factual short films were also screened by Clean Coonoor, the first dealing on the sullied state of the Coonoor River, the reasons, and possible remedial measures ; and the next on the cleaning of the middle stream, a part of the larger project of Coonoor River Cleanup Campaign flagged of by the District Collector on World Environment Day 2019.
The event closed with the note that, when you like something – you speak about it ; when you admire something – you write a poem about it ; when you are passionate about something – you sing for it ; and when it touches your life – you become a part of it.