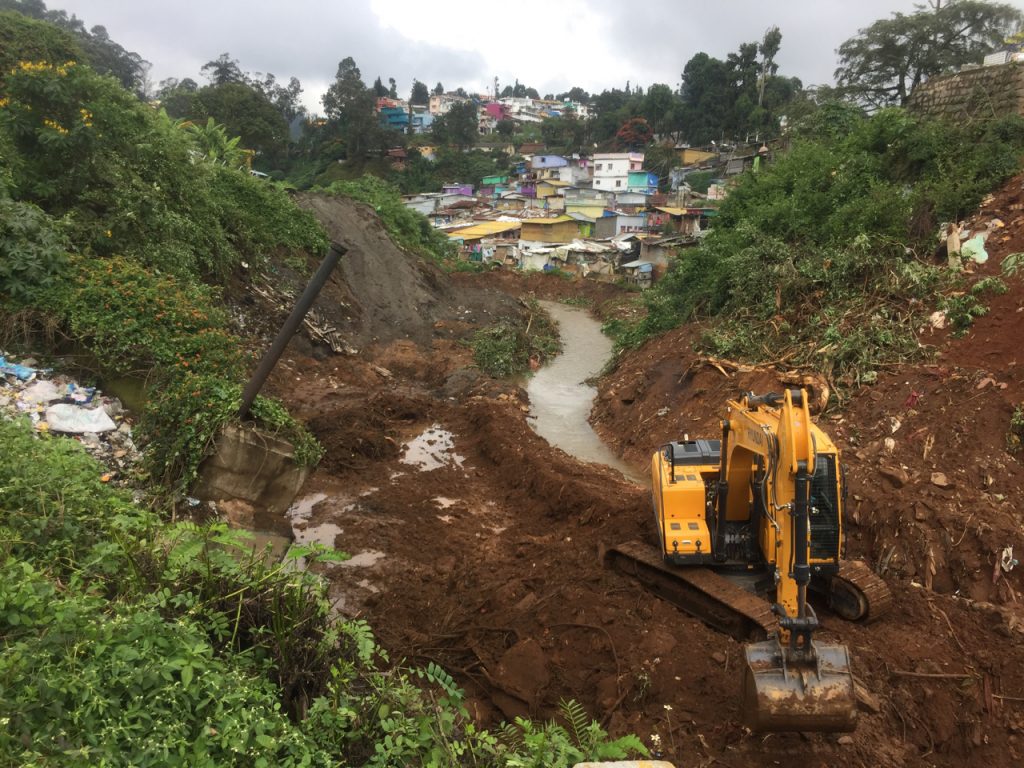 Two weeks have passed since the upper stream of the Coonoor River was subjected to cleaning up and de-silting operations. Some 3200 metric tonnes of debris, from a stretch measuring a mere 300 metres, have been removed.
Also recovered from inside the stream were some material belonging to the railways worth a few lakhs, which had been washed inside during the floods of 2009.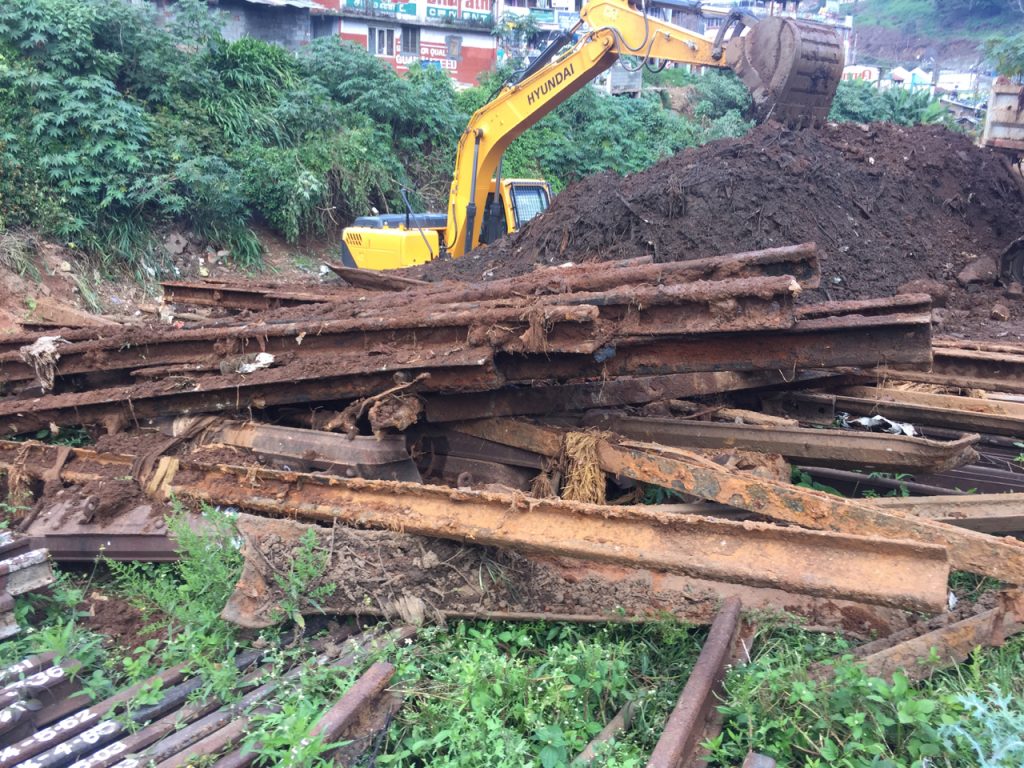 The reason behind the silting-up of this stream are twofold. The landslip of the right bank of the stream during the flood, and ironically, the detritus generated and left behind without compunction, during the erection of a retaining wall on the same bank to prevent future such incidents. Appears that the planners turned the Nelson's eye to the fact, that such an action will narrow down the course, only to cause further flooding.
The most important find of all, was the blocked and buried outfall, of a major culvert, which drains the slopes of Crimea Hill and the region around the railway station, before finally emptying itself into the upper stream.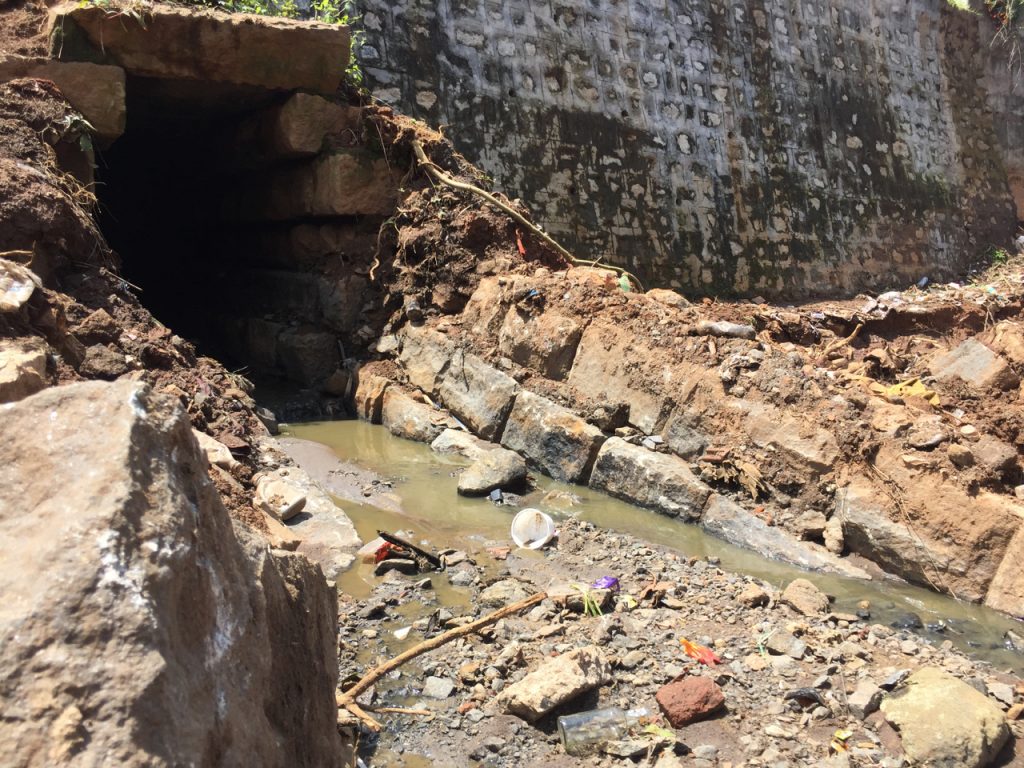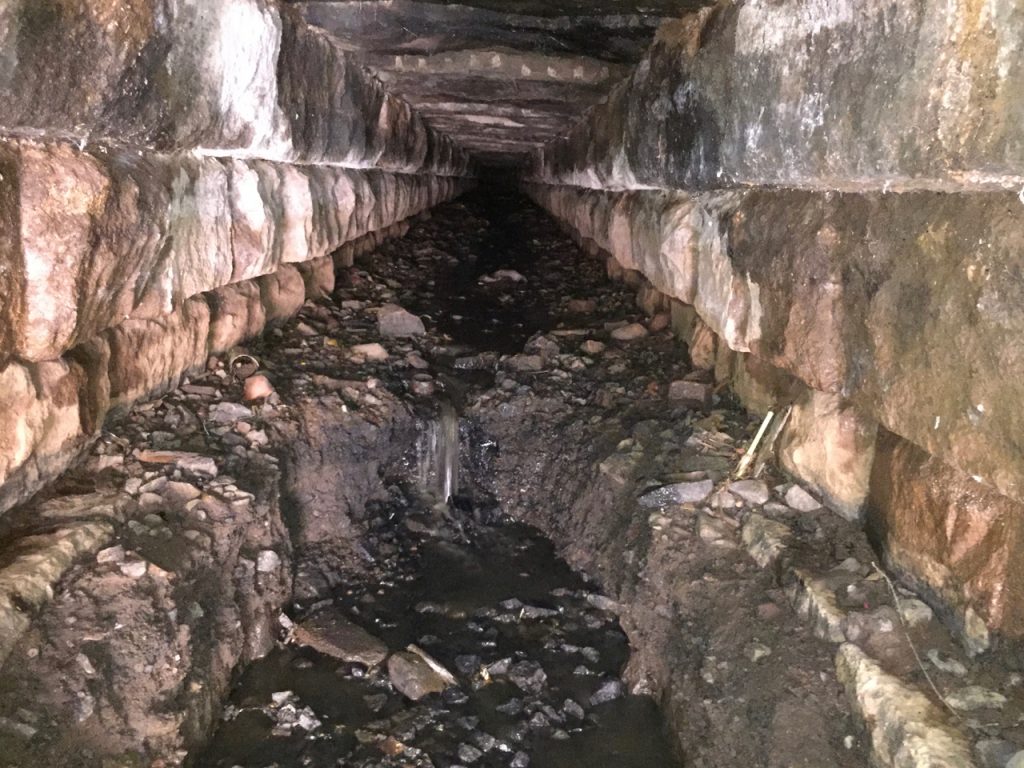 The nearly 100 metre long cut-stone culvert, is an excellent example of British workmanship, and was perhaps constructed in the 1890s when the lines of the NMR were being laid.
It is designed in such a way that it discharges its contents exactly midstream, and at a few feet away from a jutting rocky prominence downstream. The flowing waters hitting the rock would have created a turbulent swirl which would have broken and washed away any organic detritus flushed in the effluent.
Now with this culvert freed up, it is hoped that the flooding of the Cash Bazar stretch of the Coonoor-Ooty Road, a perennial feature during heavy rains, will finally come to an end.
Perhaps a little more accountability is needed as far as debris disposal is concerned, particularly when it involves a high magnitude of earthwork, even when they are departmental in nature.