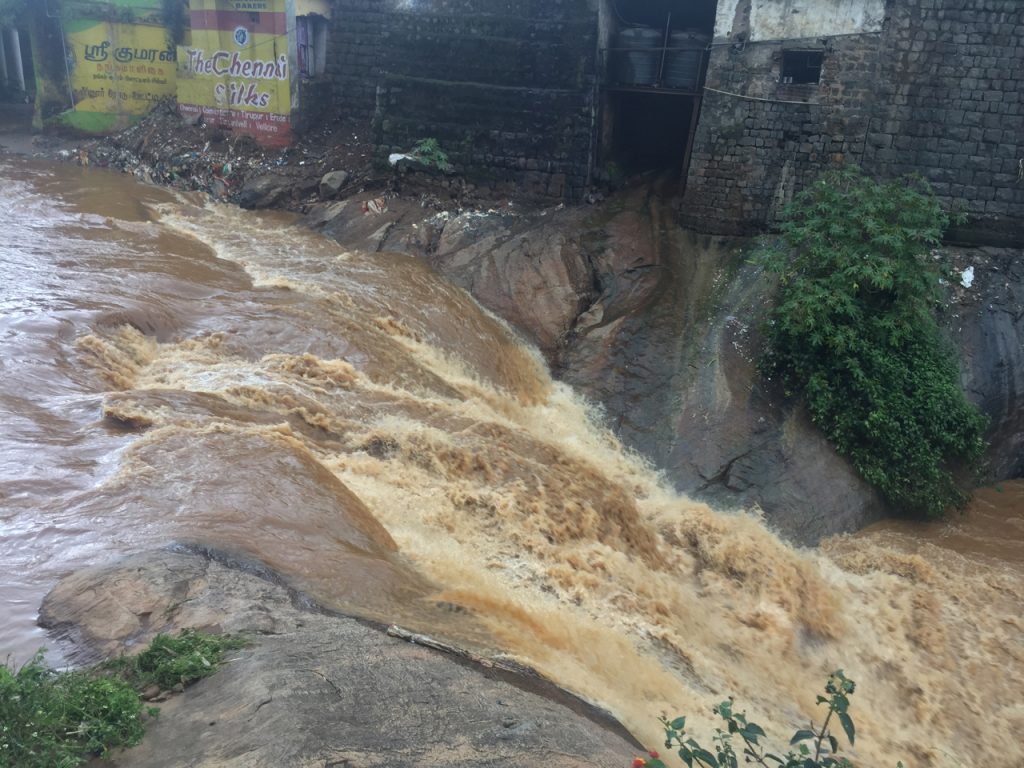 As the cleanup of the Upper Stream entered the 23rd day, team Clean Coonoor learnt to 'exercise the art of patience and to respect the fury of nature.'
Activities had been carried out for nearly 197 hours over 20 days, during which a total of 4 kilo tonnes of soil and debris had been excavated and carted away. A mere 100 metres or so remains to be cleared to achieve the goal, and declare this part of the stream as truly free-flowing
.But, heavy rains overnight had caused the stream to rise bringing operations to a grinding halt.
With the forecast promising more heavy rains, it's heartbreaking to be so near and yet so far. Seems there's nothing much to do but patiently wait for the skies to clear and for the waters to recede.
But, 'the secret of patience is to do something else in the meantime,' and that is exactly what the team did, shifting its activities to the municipal dump yard where a plastic baler and a napkin-destroyer are under assembly.
It is hoped that the weather breaks for a short spell, for all that is needed to finish the job at hand, is just three clear days.