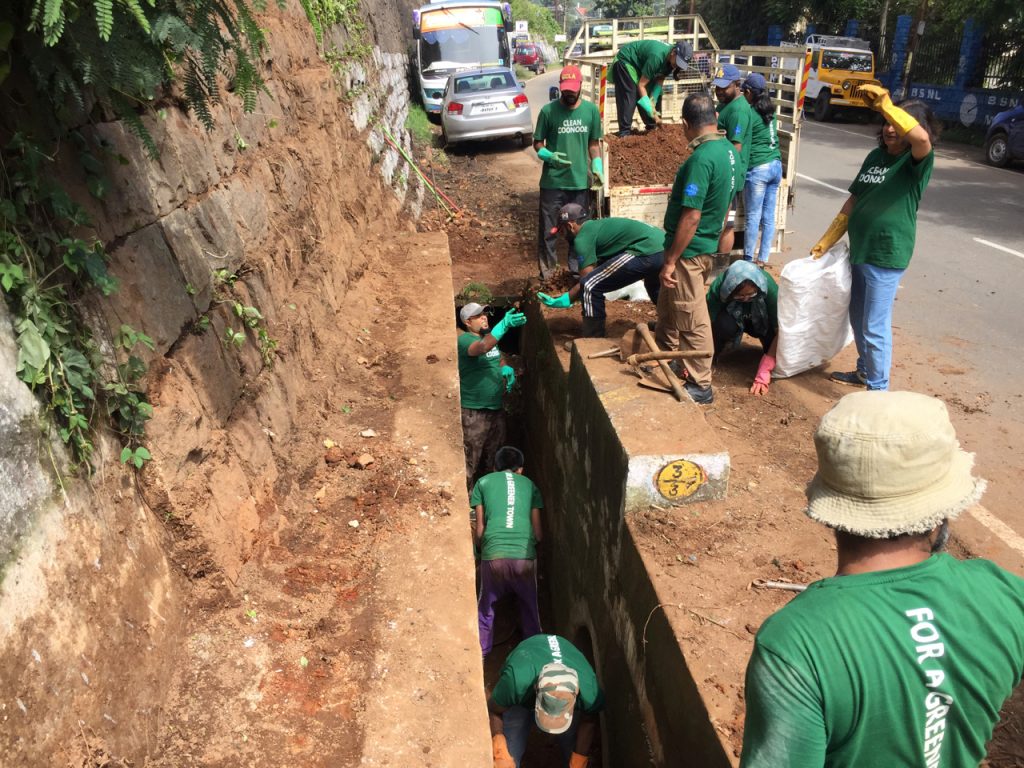 13 October, happens to be the International Day for Disaster Risk Reduction, and it was on this very day in 2018, volunteers of Clean Coonoor took upon themselves, the daunting task of cleaning stormwater drains and culverts.
The brainchild of the then Revenue Divisional Officer, the idea to work on the surface drainage system of this hill-town soon met the approbation of the District Collector.
A preliminary survey revealed that a total of around 12 major culverts were significantly blocked and needed immediate attention.
The very first to be chosen was a fully silted 50 foot drain, with a 30 foot totally blocked culvert at its head, situated at Moore's Garden. Both were estimated to hold some 13 tons of dirt and other debris, where every cubic feet of soil had to be manually dug up and carted away.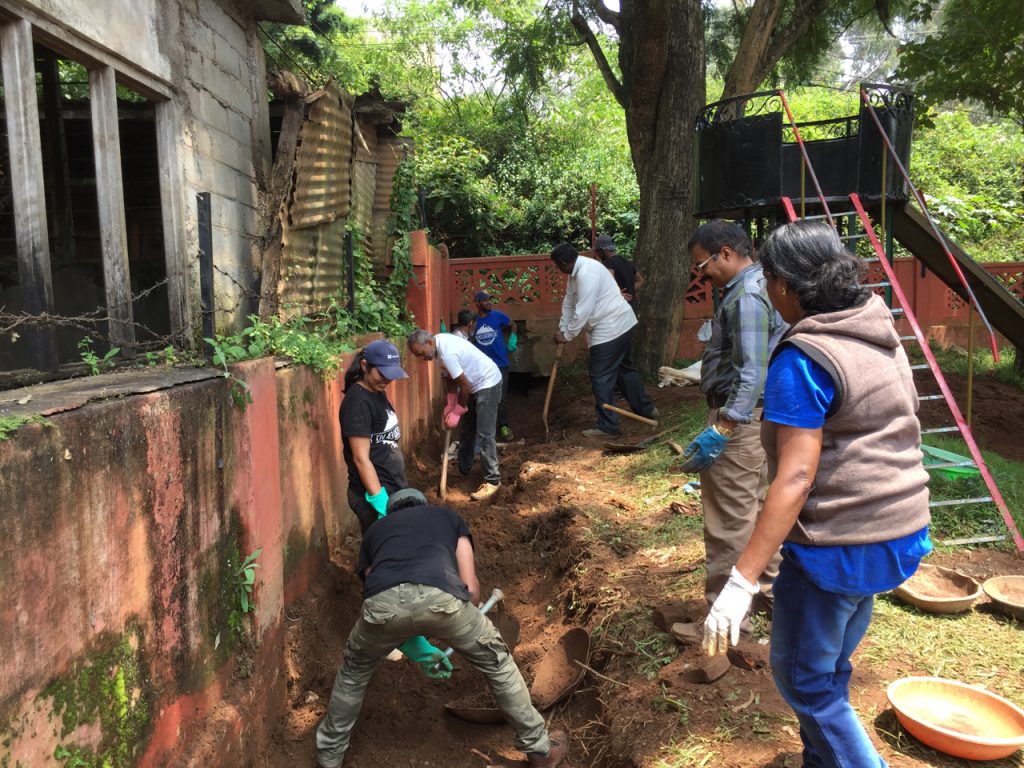 As of date the organisation has so far cleaned 10 culverts and 3 major drains, and from the experience garnered, has now moved on to the larger task of de-silting the Coonoor River and her feeders.
That Coonoor has an excellent network of stormwater drains, most of it a legacy of the British, goes without saying. But with the passage of time, these have been left to run to seed. The cross-drains and ditch reliefs have become convenient conduits for laying water pipes, telephone cables, and such. The maze of pipes and cables have started trapping dirt and debris washed in the surface runoff, leading to blocks that increase with each rain.
To worsen matters the stormwater drains which discharge into the Coonoor River, have become a sort of a combined sewer system minus a sewage treatment plant.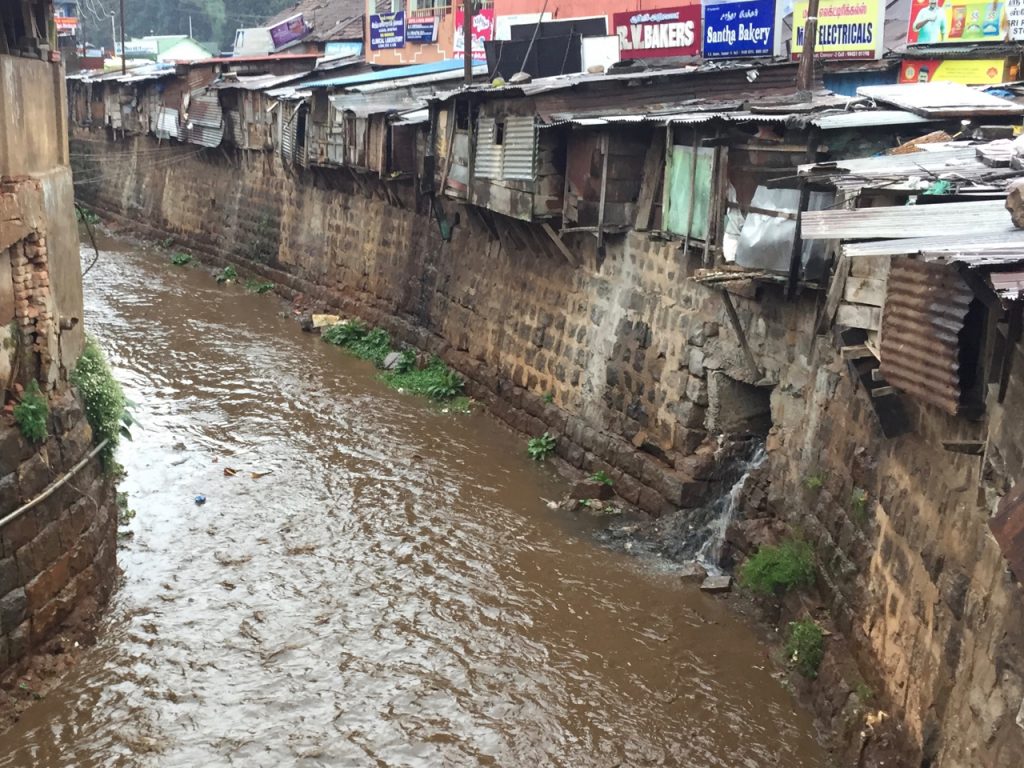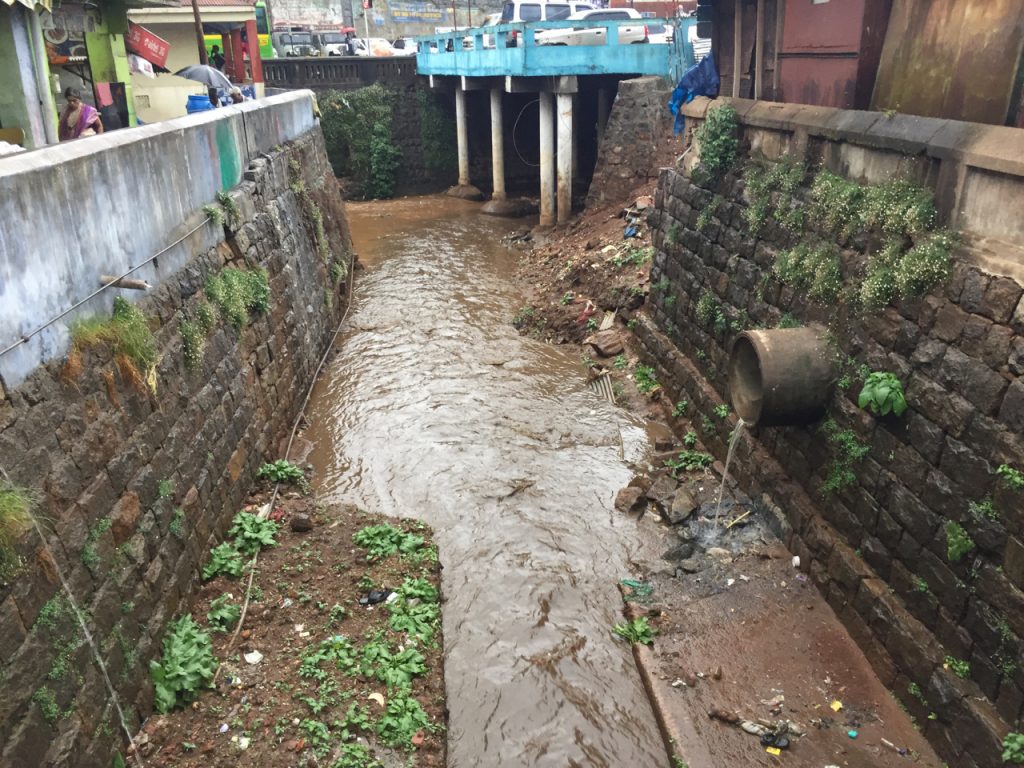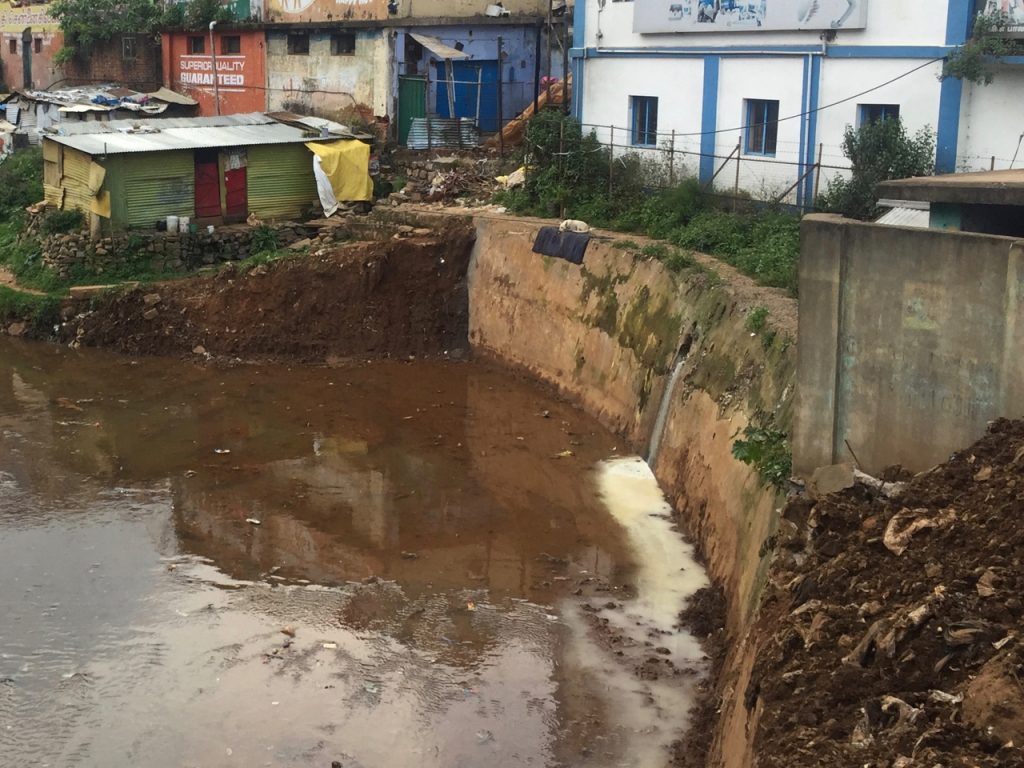 The result, a recent World Wildlife Fund report cites that Coonoor lets out five million litres a day of untreated sewage into the Kallar River, and the presence of coliform bacteria is 14 times higher than accepted norms.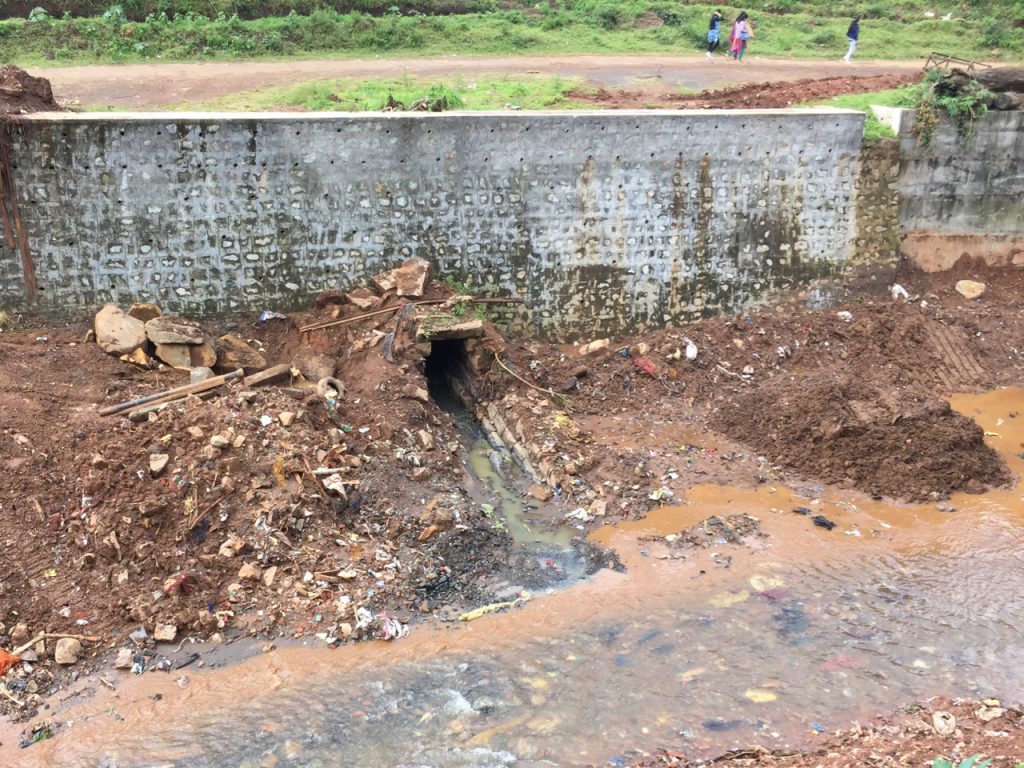 Considering the intricacies involved in providing the town with a separate sewerage system, it seems to be more practical to let the existing drainage to function as it is.
But provisions have to be made to ensure that all flows are handled by a Common Sewage Treatment Plant during dry weather and small storms, and that the relief structure only allows some of the combined stormwater and sewage to be discharged untreated into the river during large storms.